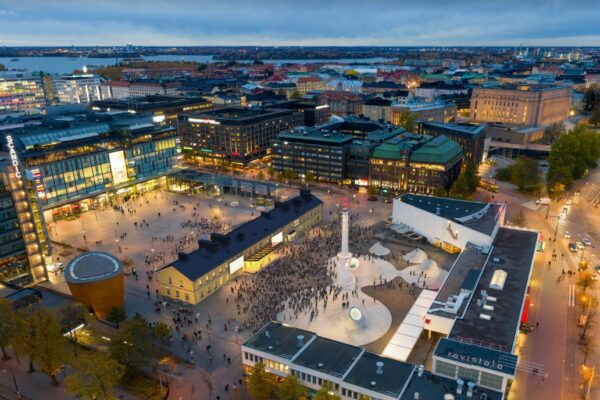 Located in the heart of Helsinki, Lasipalatsikortteli is bordered by Simonkatu, Mannerheimintie, Solomonkatu and Kamppi.
The closest metro stations to the block are Kamppi and Central Railway Station, both of which can be reached without crossing busy roads. The nearest tram stops are Lasipalatsi and Simonkatu.
Bicycle racks are located along Mannerheimintie, on the Simonkatu side and at Lasipalatsi square. The nearest city bike rack is at Narinkkatori in Kamppi.
Lasipalatsikortteli
Mannerheimintie 22-24, 00100 Helsinki

Kulttuurikasarmi
Narinkka 2, 00100 Helsinki